Bar Harbor, ME was absolutely fabulous! J and I had a great time in Acadia National Park, at the wedding of some friends of his, and bumming around town. The weather was perfect except for the day of the wedding. Tropical Storm Danny made an appearance so the outdoor wedding was moved indoors. From the way everyone was partying at the reception, you would have had no idea there was a storm outside! This picture was taken on the end of the pier at the hotel where we stayed.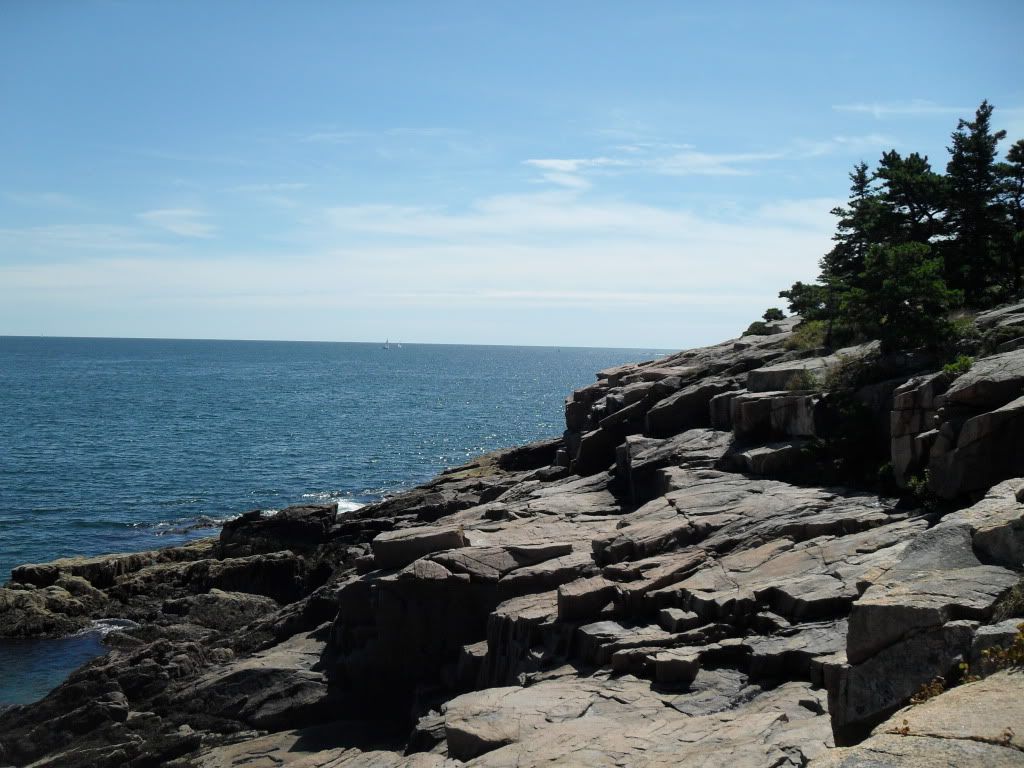 Acadia National Park is one of the most beautiful places we've ever been and one of the most accessible, too. We drove all the way up to the top of Cadillac mountain and there were sidewalks with ramps for J to use so he could get all the way to the summit! The picture here was taken in the park at one of the rocky shorelines along the coast. Most of Maine shoreline is steep, rocky cliffs, however there is one beach in the Park and it is called Sandy Beach!
These berries grew everywhere in the park and I thought they were really pretty.
In New York city we picked up the pace a little bit. We stayed right in Time Square where all the action is and had a great hotel room that was very spacious and had enough room for all our crap. It will be very interesting once we have children and begin travelling with them and their crap as well.
I have to end this post here because I have no more pics yet on the computer.
~Kate~